Not long ago I got to know a man called Antoine Lebel who is the Director and Producer for a French adult entertainment company called French Twinks. I interviewed him as the first person representing French Twinks. After that many have liked this interview and found their way to follow French Twinks and Antoine on social medias online. I really like the French Twinks concept and I said to Antoine that I would love to interview some of his models and help out promoting them and his company if I could.
So today one of their models "Xavier Sibley" came and knocked on my door. This was after I had followed him on Twitter yesterday waiting to see if he followed me back so I could message him asking if I could interview him for my blog. He said YES YES I would do that with pleasure! And that`s how we began our interview-day. And that is also how Smacky now continues her journey with her new found friends at French Twinks today by publishing my first interview with one of their models.
Xavier is much more then just thee cutest and sexiest twink you have seen in a very long time!! He has a true passion for fashion and he dreams to make it as a designer in the fashion mecca France. I had a nice and exciting interview with Xavier, where he told me about his work as a model, and how it is to work with Antoine and with recently interviewed by us "Theo Ford". And he also shared some personal details to me, for his fans to get a look into how he lives his life when he is not in front of the camera.
This twink is far from no goodie church boy when he is on the set, even if he looks cute and innocent. He loves his sex, and the fact that he got to do what he loves the most in front of a camera he takes as a blessing.
To find out if he is single or not, or how to follow him online you have to keep reading this interview. And I hope you will enjoy it.
If you want to watch some of Xavier`s shoots, please visit Smacky`s friends at French Twinks by clicking this picture below.

A Brand New SmackyGirl.net Original Interview 2015 with Xavier Sibley – By; Smacky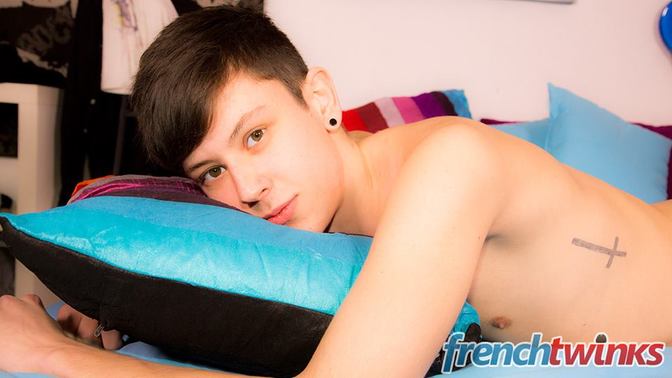 Tell us who are you, where are you from and how old are you?
I am a young man of 22 years old soon, I lived for a long time in the south of France, to finally a year ago I moved to live closer to the sea, here in Nice, French Riviera.
When did you begin to work as a model?
I began to model for French-Twinks. which is now a little more than a year ago, to be more precise in January 2014.
Did you apply to French Twinks or did they discover you?
Antoine contacted me first via a dating website to find out if the adventure tempted me and after that, I started.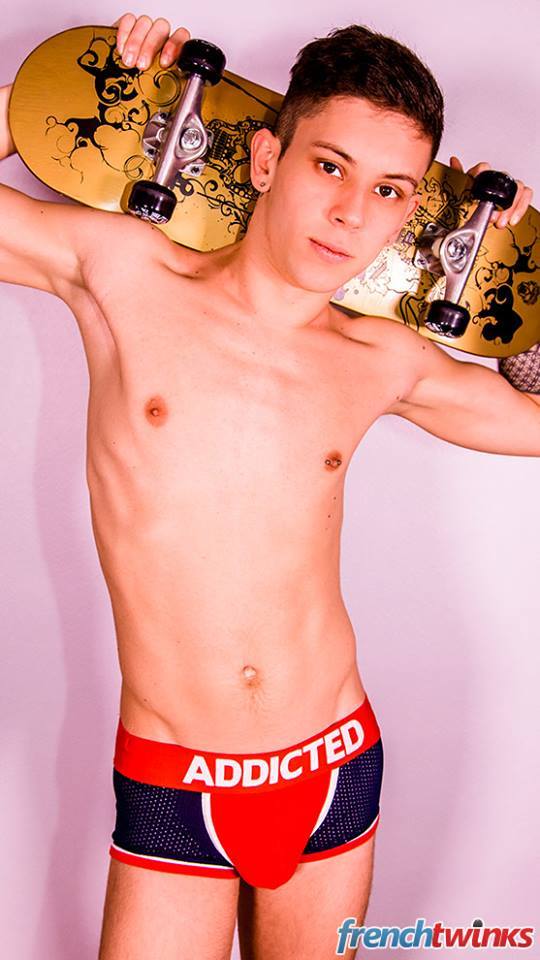 How was it to be in a studio for the first time?
It was both exciting, stressful, and especially new.
Who did you get to work with?
With many models from French-Twinks now in the last shoots, I am in 13 videos now.
Which model did you like the best to work with?
I think the models that I most enjoyed working with was Theo Ford, Camille Kenzo or the new one, Baptiste.
How is it to work with Antoine Lebel? Is he a good director and teacher?
Antoine is a unique producer of fact, it is a very professional person, always creative, he loves his job and what it feels. But he is also a funny person outside shooting.
Do you love your job as a model?
Yes, I love it, to tell the truth, I love sex in every day life, I even describe myself like a nymphomaniac and being able to make it in front of the camera and offer this as pleasure to everyone is great.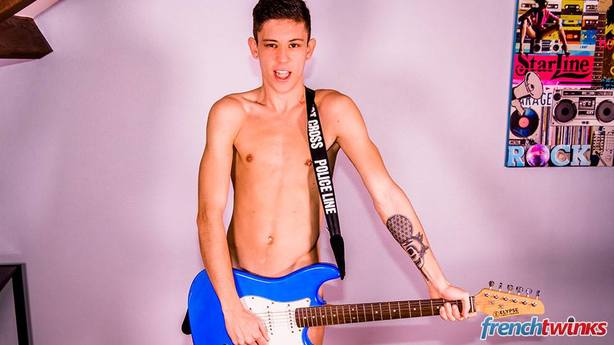 What is your favorite part when you are in a shoot?
To be honest, everything!
I like scenarios and introductions because they are always funny.
I like sex part because I love sex.
And I like the interviews because I was saying earlier, being able to share everything with others, it is a plus.
What if you fall in love with the other model you are working with? Would that make it difficult to work with them?
Ahah, this question is a bit complicated because to tell the truth I never think of that, but if this was to come, I think it wouldn't be a problem for me.
Do you have a limit? What would you not do in a shoot?
I don't really have limit. I would never do scene without condoms.
I think the whole experience is good.
That is very good and a safe way to have sex in porn. Do you think its important for models to be a good role models to the people and use protection in their shoots?
Yes, it is really important, I think without it I would never become porn model myself.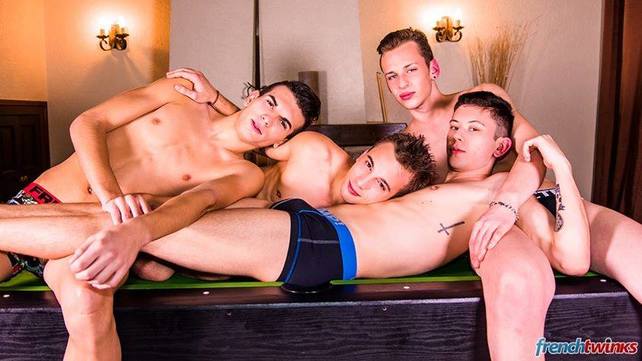 Do you have other models you would like to work with?
So regarding French-Twinks, I can't wait for the next shoot because I will release one of my fantasies to do a scene with Jordan Fox.
After I'd also like to do a scene with Paul, Edouard and Clement.
And then if I can talk about my fantasies, I'd love to do a scene with Mickey Taylor, Jake Bass and mores…
I have met Mickey Taylor. He is great. Why would you like to work with him?
To be honestly because this guy is my ideal. It is everything I look for in a man finally physically above.
How was it to work with Theo Ford?
Orgasmic, more than perfect.
I say no more.
Tell me about you, what do you do when you are not working?
I am a very ordinary guy outside shootings.
Like any guy of my age when I'm not working, I go out with my friends (a bit much), I travel a bit and I especially like much doing cultural outings.
And I also work on a personal project.
What is that about?
I would like to start my own clothing brand, it's a big project.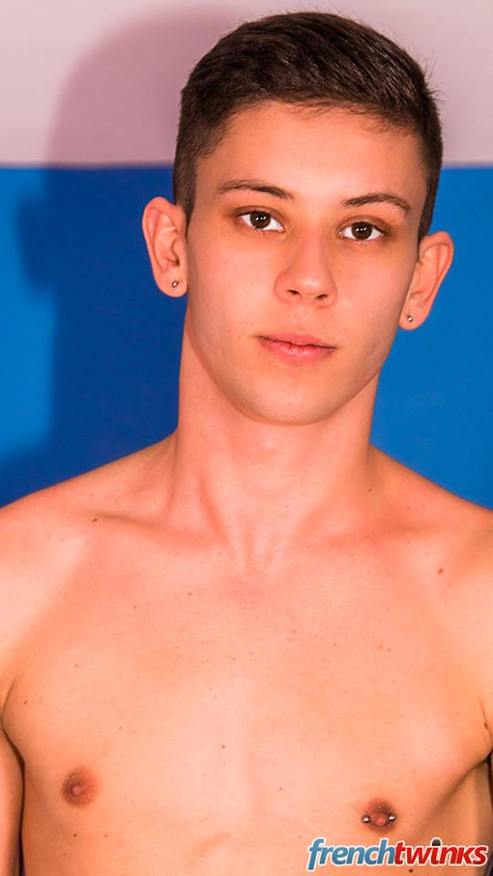 Really? Do you have anything ready now to show? Or could you tell us what type of style you want to design?
For now they are only simple sketch on paper.
I would like to create a rather androgynous brand and forward thinking.
So are you ready to throw yourself out in the tough French fashion market as a designer and hope to make a living on it?
Yes, totally ready even though I know that the road is hard.
What other designers inspire you?
I would say the stylist who inspires me the most is none other than Gareth Pugh and I was very happy to meet him during Paris Fashion Week last year.
That`s cool. Did you get to talk to him and get any advises?
In fact, our conversation was short, I had barely time to tell him that I loved him work and was an inspiration for me.
So imagine if you are having your first fashion show with your design. And you got to pick anyone to show your clothes to the world. Which models would be walking down the catwalk wearing your fashion?
If I had to choose my models for my first show, maybe I would do it at the Marco Marco, would be a mix between Drag Queens, the very androgynous boys and beautiful guys like Theo Ford.
You said you like to go out with your friends. Where do you go out?
We go to nightclubs, bars and more.
Or we make a party evening at each other.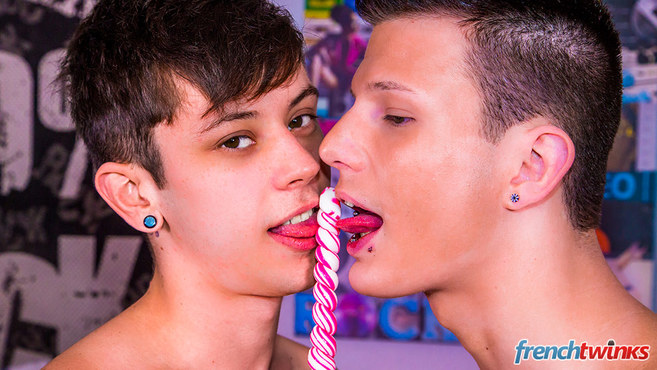 Where is your favorite place to be in France?
Without a doubt, I would say Paris because it is a city where you never get bored!
Do you have a favorite French wine and food?
My favorite wine is the white wine specially the Montbazillac.
And my favorite food is the pastry called Macaron.
Do you have a boyfriend?
Unfortunately no, I'm single.
I`m sure you get many offers from boys. But what about girls? Do they have a chance or do they just have to settle for friendship?
It's a funny question, a fact my last relationship with a girl back there two years, I won't say that I couldn't again be attracted to a girl sexually, but it is not my cup of tea.
Hehe! "Not my cup of tea" I love that saying. I learned it in England.. Where do you like to travel to?
I like to travel to Paris first because I'm in love with this city.
After that, I love London, Barcelona, New York, Key West and I love Italia, it's a wonderful place.
Have you seen Fifty Shades of Grey? (if yes) What did you think about it?
I haven't seen this movie but I think it's a film for virgin people, haha. (Sorry for this joke!)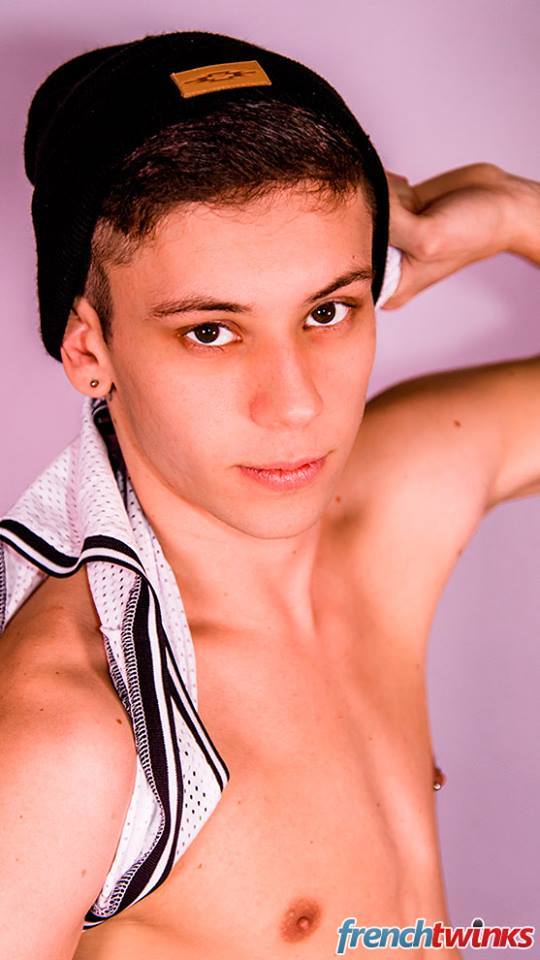 What do you sleep in?
To be honestly, I sleep in boxer the winter and I sleep totally nude summer, ahah.
Do you have a teddy bear?
No but I had one up to the age of 16 and then came my first boyfriend.
What music do you like?
I listen to everything, it all depends on my mood.
What about movies and books?
Regarding the movies and books, I love the true stories, fantasy stories or what I recall my history.
What candy is your favorite?
Without hesitation, licorice.
If fans wanted to send you a gift, what other things do you like?
I like many things but after all it's the thought that counts.
Where can people follow you online?
The people can follow me on:
-Twitter: https://twitter.com/SibleyXavier
-Facebook: https://www.facebook.com/sibley.xavier
-Snapchat: Xavier.Sibley
-French-Twinks: https://www.french-twinks.com/en/french-gay-porn-video/xavier
And soon on Instagram.
What work from French Twinks that you are in do you recommend fans to watch?
This question is a bit of a trick question, right ?!
I would answer watch all my videos if I was pretentious but since I'm not, I'll just say that there are many good scene and everyone must do watch they want.
Had you ever heard of SmackyGirl before this interview? Thank you so much for taking the time. I hope you liked being interviewed by me
I had heard of SmackyGirl from the interview with Antoine Lebel and I am very happy to have an interview today with you and I thank you.
Follow us on: