Earlier today you saw me promise you a interview with an angel. And by that I was of course talking about sweet and hot Gabriel Angel. Him and I started our interview this afternoon and now it is ready for the public to get to know Gabriel about things like what he does when he is on and off set.
Gabriel has been modelling for just about over a year now since he was contacted by French Twinks in January 2014. After that he has gone to work with Staxus. And by the looks of it Gabriel really likes to work with them, and thinks he has learned a lot and become more professional in his modelling from it. I hope you will enjoy our little interview. He is a very cute boy from France, and when he is not in front of the camera modelling he likes to write songs and sing. If you want to know more about him you got to keep reading this interview. And if you want to see more of Gabriel`s shoots you can visit Staxus by clicking the banner below. Because that is where Gabriel`s own personal favorite shoots so far in his career are, and he recommends his fans to watch him in.

A Brand New SmackyGirl Original Interview 2015 with Gabriel Angel – by; Smacky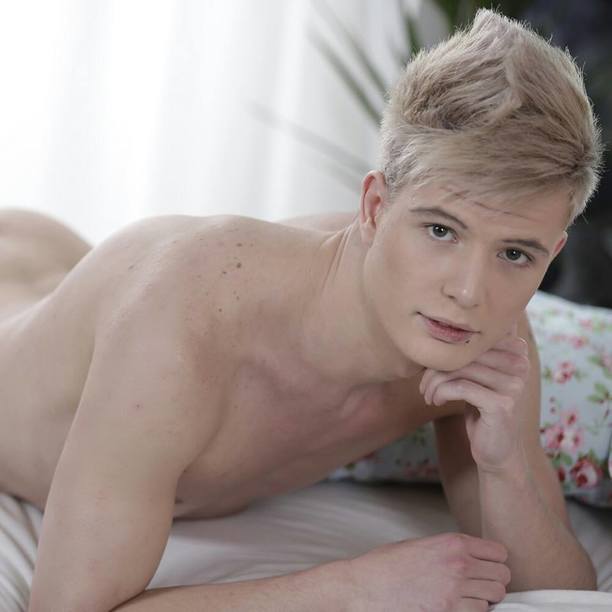 Where you are from and how old you are
I'm from France and I am 21 years old
20 but 21 on 11 march
When did you being to model?
I started in January 2014 with French Twinks
Did you apply or did someone discover you?
French Twinks contact me. It was then 2 years since another production had offered me, but till French Twinks came I refused
How was it to work with French Twinks?
The shootings are cool and we laughed a lot.
You work with Staxus now. How has that been, do you like it there?
Oh yes I love Staxus. It really is my favorite production for the time being.
What models have you worked with till now?
Orlando White, Louis Blakeson, Josh Milk, Will Hornet, Noah Mathous and Jace Reed .
Which one of the models was the best to work with.
My favorite is Louis Blakeson. Because of his a beautiful smile
When is your favorite part when you shoot porn?
All moments are worth taking
If you could pick any model in the world to work with. Who would you choose and why?
Luckas Layton. Because I have dreamed about it since I was 16 years old. And now that we know each other personally, I know he someone sweet.
What do you do if you get nervous before a shooting?
I'm never nervous. I was at first. A cigarette and it's over
What do you spend your shoot money on?
It depends on my desires of the moment.
Tell me what you do when you are not working?
I work all the time. If this is not Gabriel Angel (My character porn) it is with Miister Evol (My music and polemical character). Right now I devote myself to my autobiography to be called "Artistic Schizophrenia" because I have 2 different characters.
Tell me more about your biography
It will be something quite special. I try to bring out what think one of my characters on the actions of the other. And also about how the human characters below saw all that.
When did you start your biography and when do you think it will be finished?
I started at the end of 2014. I hope to finish before the end of the year. But then there's still all the promo work, and the choice of the photo.
Who is Mister Evol? Tell me about him
This is my character to everything related to music, the scandals I did. I'm pretty well known in France for all the scandals that I did. Maybe even a little too much. Some have taken too much scope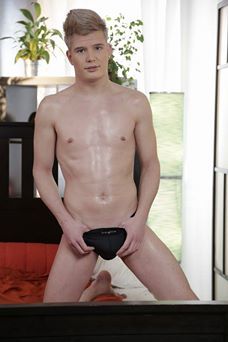 Would you share some of these scandals with me?
I was the boyfriend of the spokesman of the movement against gay marriage in France.
The covers of my singles are provocative too. And the fact that I was his boyfriend and that I now find myself doing porn has been much talked about
What are your songs about?
It depends. It can be songs about religion, sex, or abput things that I lived.
I don`t do this for fame or because I am a great singer. It is just my way of expressing myself
Do you play any instruments?
No I don't play any instruments besides my dick
Haha.. So what artist and bands do you like?
I live for Madonna. She is everything to me.
Why is Madonna your idol?
Because she always say what she thinks, like it or not. She has always defended homosexuals. And I love what she does musically
What do you think about this fight between Lady Gaga and Madonna ?
I think this is purely commercial. I am sure that every night they are together to get drunk
(Laugh)
What did you think when poor Madonna fell down the stairs at the Brit Awards last week?
I almost cry. It makes everything so that everything is perfect and there she falls. It must have been horrible for her. But in the end we have to see that the good side, it proves that it is a human
Yes I agree.. Is there any other artist you like?
I listen to everything outside Madonna
What movies do you like to watch?
I love horror movies
How do you stay so fit and sexy? What is the secret?
I walk a lot. And I have a healthy life. I do not drink alcohol very rarely, I do not take drugs.
Are you single or seeing someone?
Yes I'm single
Are you looking for love?
Yes I'm looking for love
What is the dream boy for you like?
I do not have a man of my dreams. Everything is a question of feeling. Many are beautiful but have nothing in the brain
Where can people follow you online?
On my Twitter : GabrielAngelFR
On my facebook page : Gabriel Angel
Or on Tumblr : gabrielangelfr
Which work do you think fans should watch?
All of my scene for Staxus Because they are the last and I'm more professional in them.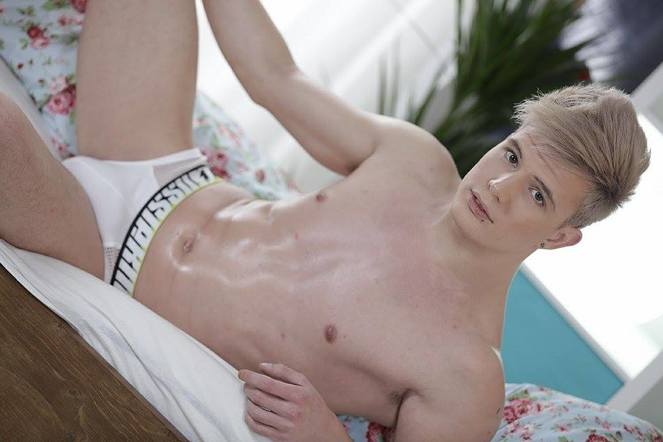 Follow us on: