Kenzo was the first face I saw from my new connection with French Twinks together with Antoine Lebel when he started posting on the Hot Twink`s Like Page on Facebook that I admin together with my friend Milo Millis. And when I first saw Kenzo he went under the name Camille. And my first thought was that he is really beautiful and he look so much like my friend Roxas Hail too. But right after discovering Kenzo I got to know Antoine and told him that I would love to interview him. But up until today there has been a language barrier between me and Kenzo, and that was why I couldn`t do this interview before today. But today we got help from Kenzo`s boyfriend to translate for us between French and English. I had French in school for 4 years and I really should be knowing my way around in simple French, and my teacher would really be a shamed of me that I forgot my French the moment 10th grade was over. But maybe now that I am getting to know Antoine Lebel, French Twinks and their gorgeous models I will learn again.
Merci beaucoup Kenzo, tu es si belle et bonne chance à l'avenir!
This is how I came to see Kenzo for the first time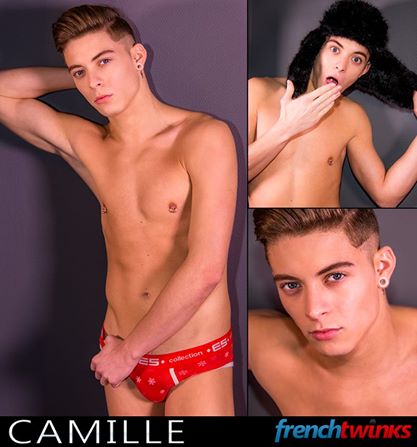 Today Antoine messaged me asking if I would like to interview Kenzo. And I jumped in happiness and said of course darling! So thank you Antoine for letting me borrow this super star to be. Kenzo has so far been exclusively only working for French Twinks, but soon he is about to travel to the United States, and he will get work to with some giants over there. I am not surprised. And I am over excited that I got to interview Kenzo before he goes to them. Because those models working for the big guys tend to be a bit more difficult to hunt down for a interview. I wish him the best of luck in the future. I am sure fans will eat this boy alive because of how stunning he is.
So for now if you wish to see some of Kenzo`s shoot please visits French Twinks by clicking their banner below. And I hope you will enjoy mine and Kenzo`s interview. And I thank his boyfriend so much for being the greatest translator.
A Brand New SmackyGirl.net 2015 Original Interview with Kenzo Castillo – by; Smacky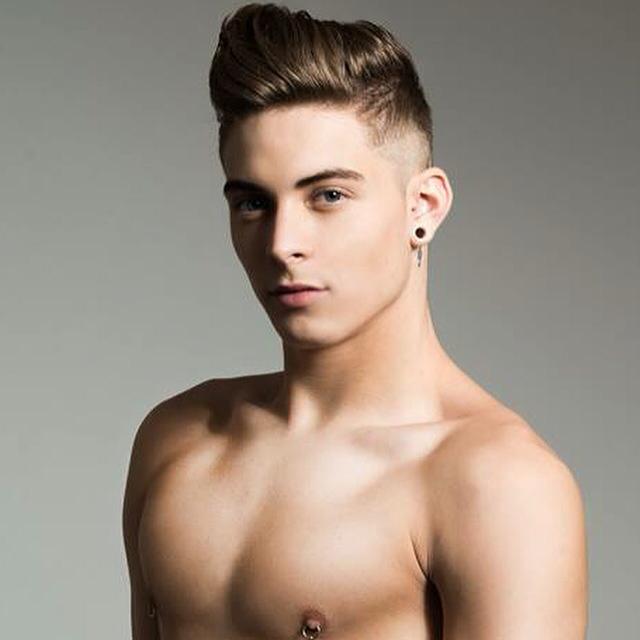 Tell us how old you are and where are you from?
I will be 21 years old in one month and I'm from Beauvais close to Paris in France
When did you begin to work as a model?
I began porn 2 years ago. I was 19
Who have you worked with and modeled with?
Till now I have worked exclusiv with French Twinks which is a young French production. I have been working with Jordan Fox and Théo Ford. The other guys I worked with are new one young guys from French Twinks. But I also want to work with older and muscular guys. They are more my type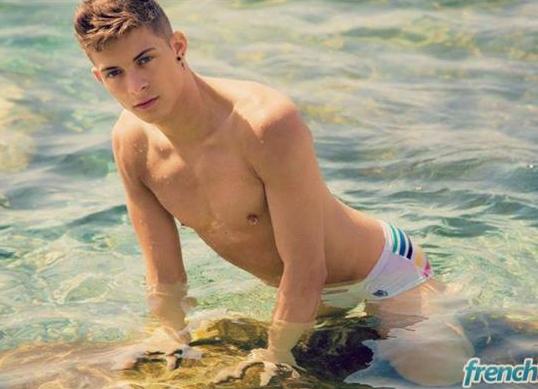 How was it to work with Antoine? Is he good in his work?
Yes! He is really nice with the models. We have no pressure with him. He is really honest and professional
Tell us how it was to shoot with Theo Ford?
I have shoot 3 times with Théo. I like him. He is also my friend, and I use to ask him question when I have some doubts about my carreer in porn. He is also very professional and he is a good partner, dominant as I like it.
How do you handle stress or if you are nervous before a shoot?
I`m always a bit stressed before a shoot until I get to talk with and see my partner. After that everything becomes ok.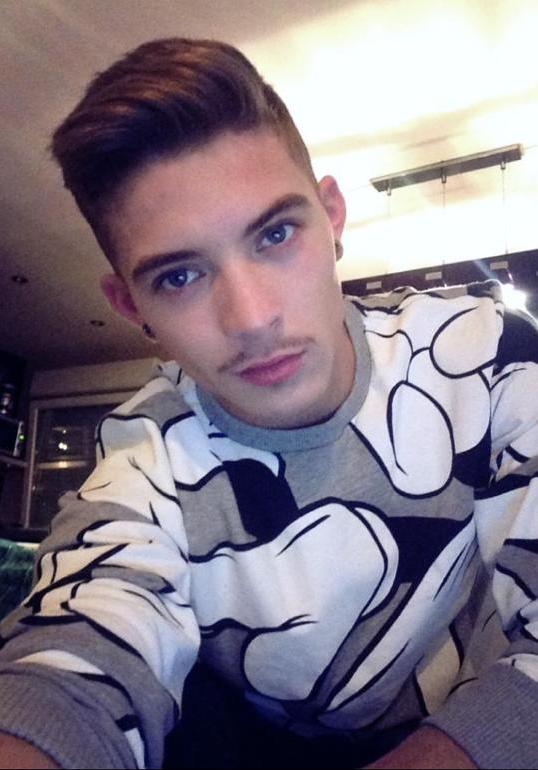 Who would you like to model with if you could choose anyone?
I would like to shoot with Nick Cross, Helix Studio`s, Armando Rizzo, Aitor Crash for Dominic Ford Studios.
At Helix I like Tommy Defendy, and also Jimmy Clay too.
What is your favorite part when you are in a shoot?
I like sucking. This is what I prefer in porn
So you consider yourself a expert on that?
Ahaha yes. Deep throat my favorite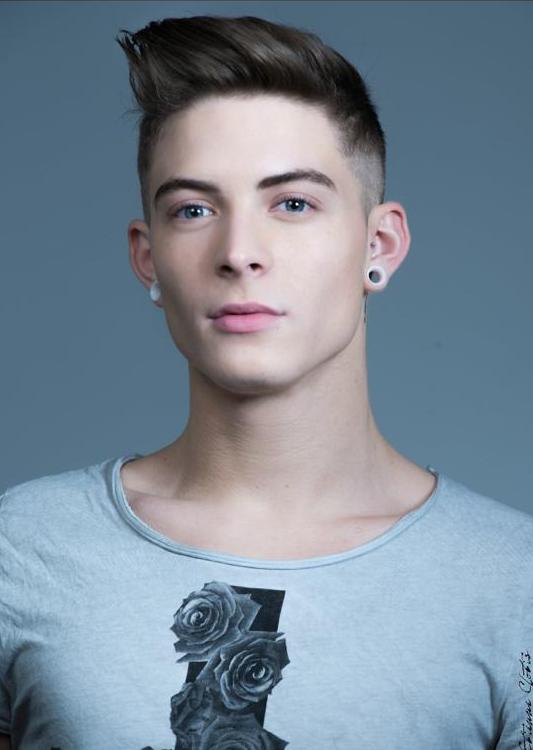 Which of your shoots that you are in is your own favorite?
My 2 favorits shoots was with Jordan Fox and my dp with Théo
Tell me what you do when you are not working?
I`m watching Tv. The Walking Dead lol. Or I`m going to the gym, hang with friends and go clubbing. Porn is my only one job for now
You are very beautiful and are keeping fit. What is the secret to looking so good as you do?
Honestly I stay fit even if I eat what I want, but I am trying to become a little bigger and gain a bit muscles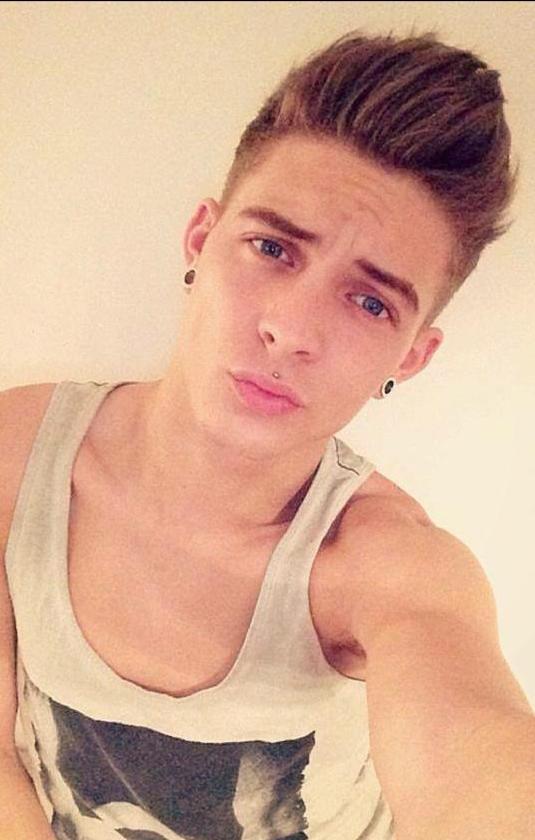 What is your favorite food?
Junk food ahah. I love burgers lol
And curry chicken
And what about drinks?
Diet coke
So I know you have a boyfriend since he is helping us translate. Tell me when you met him and why you fell in love with him?
I met him on Facebook. We spoke a lot on the phone before we met. I love him first because he is really my type and also very friendly and a nice guy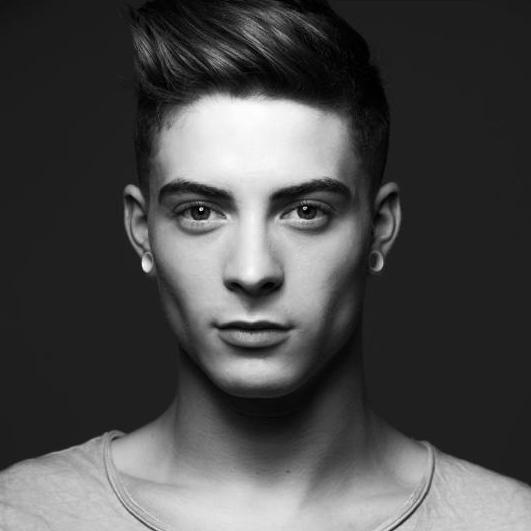 What does he think about you doing porn?
Nothing special. He is older than me and very open minded
Where is your favorite place to be in France?
My favorite place is Nice in the south Of France
Why is that?
Because it is hot and sunny there. Plus the Town is very pretty and classy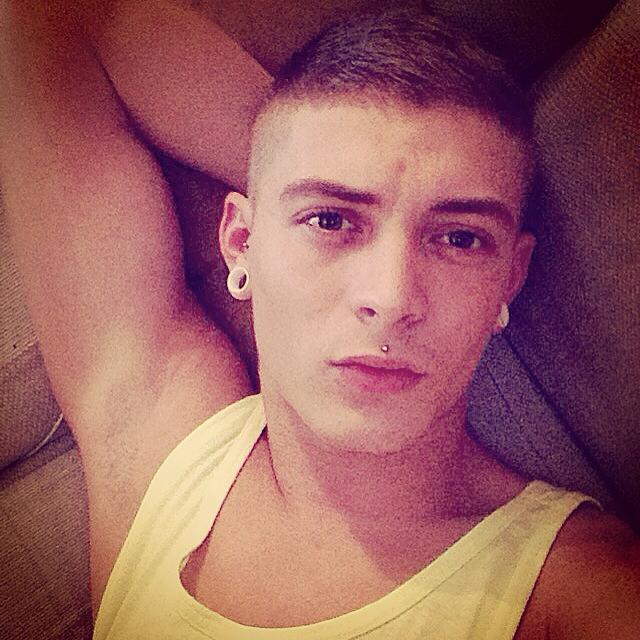 Do you like to travel the world?
I would love to travel more
Where would you like to travel to?
USA here I come. I am really happy to go there. I would love to discover Miami
Are you excited going to USA?
Yes I am very excited!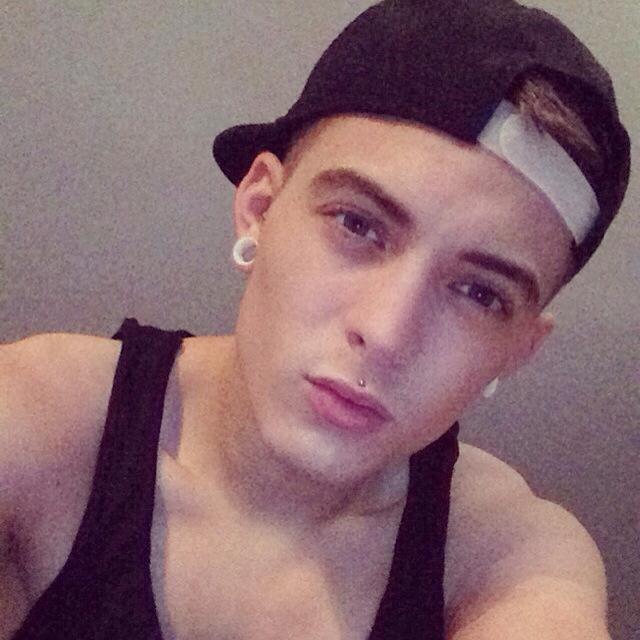 Wow! I am jealous. You must send a postcard!
But tell me what movies, books and music you like?
Lol OK I will!
I like Horror movies. Music wise I like Nicky Minaj :))))) and I also like to read trie storys.
You don`t hide behind a pillow when you watch Horror movies?
No lol!
I'm not a afraid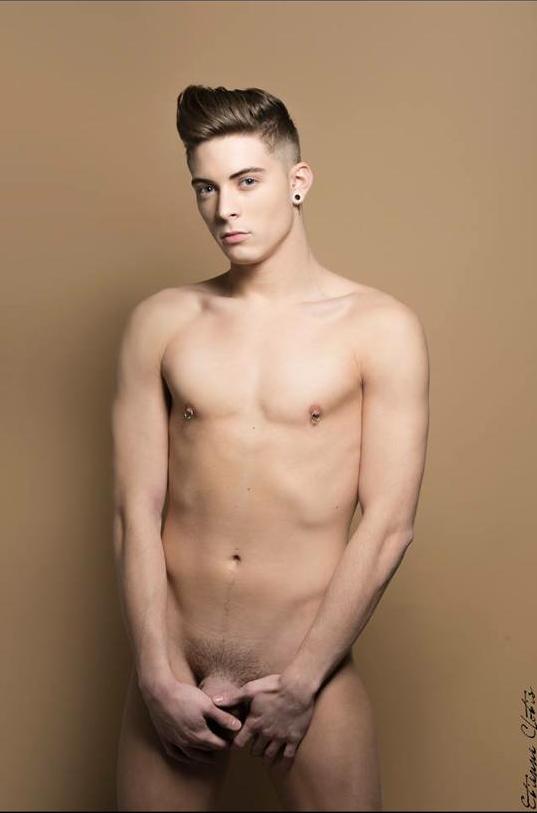 Have you watched Fifty Shades of Grey? What did you think about it?
No and it is not my type of movie
What did you get for Christmas?
Clothes and money
Do you have a teddy bear?
Yes a biiiiig one and a very small one
Do they have names?
The small one is mini brindille
Brindille is twiggy in English
What hobbies and passions in life do you have?
I love pôle d'abcès which means to Pole dance. And I love music
Are you any good at pole dancing? Have you tried it in front of real guests in a strip club?
Never but I attended in pole dancing course before for about 4 months
How can fans follow you online?
I have my Facebook but the best way is twitter
Facebook: https://www.facebook.com/profile.php?id=100008151883579&fref=ts
Twitter: https://twitter.com/KenzoCastiloXXX
Thank you for taking the time to be interviewed. I hope you liked it. Any last words you would like the fans to know or check out?
Ahah I will make all my fans fantasies come true as much as possible :))
And thank you too!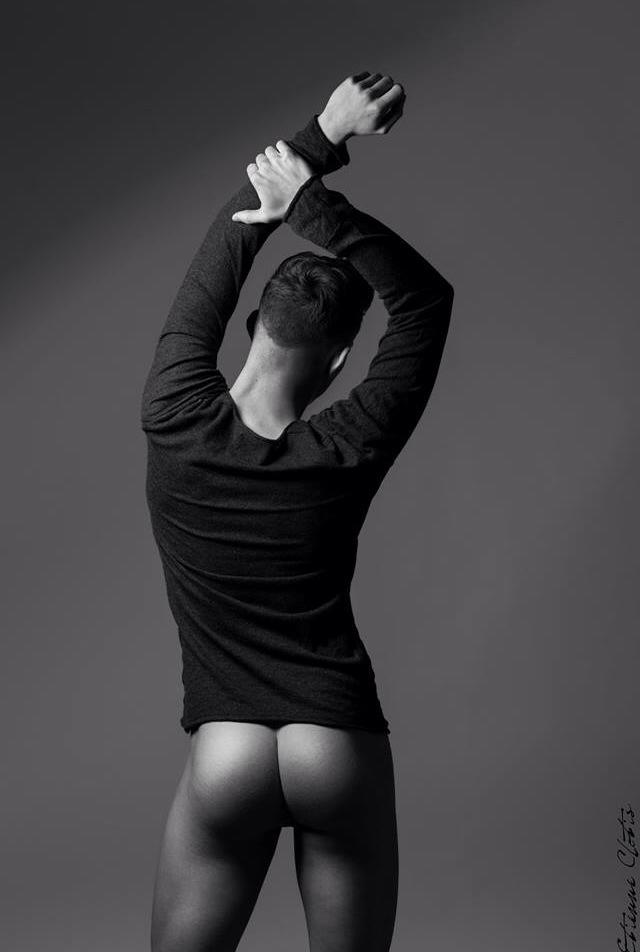 Follow us on: